Patient Financing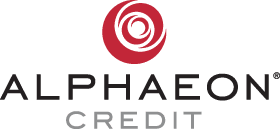 If you are looking for Premium Cataract or LASIK or ZEISS SMILE financing, Dr. Robert Melendez and the Juliette Eye Institute are thrilled to offer Alphaeon Credit! With Alphaeon Credit, you'll find a wide array of monthly payment options to help you afford excellent vision.
The Alphaeon credit card allows you to move forward with scheduling your procedure without delay. Plus, with special financing options not available with other credit cards, you may find the Alphaeon Credit card is a better way to pay. There is no application or annual fee. With the Aphaeon Credit Card, you can receive the care that Dr. Robert Melendez recommends with flexible payment options that for your lifestyle.
Apply today so you can enjoy the benefits of excellent vision!
---

There is an easier way to pay for your vision care, including LASIK. We're pleased to accept the CareCredit credit card, North America's leading patient healthcare financing program. CareCredit lets you begin your procedure immediately — then pay for it over time with monthly payments that fit easily into your monthly budget. Whether you're considering LASIK, need cataract surgery, or it's simply time for new glasses or contacts, CareCredit can help you see clearer, sooner.