Light Adjustable Lens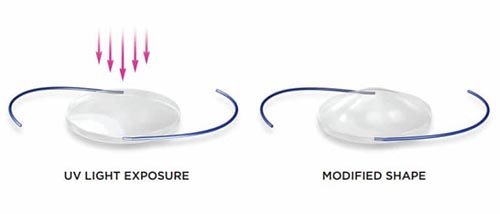 Do you need to have cataract surgery? If you're dreaming of better vision, you can now choose the Light Adjustable Lens at Juliette Eye Institute. Dr. Melendez and his team are proud to offer this revolutionary new IOL to our patients!
What Is The Light Adjustable Lens?
The Light Adjustable Lens (LAL) is the only intraocular lens that allows you to customize your vision after cataract surgery. It is the only premium intraocular lens that you can adjust after having cataract surgery to optimize vision correction for each patient. Other standard intraocular lenses are not customizable. Once you choose an IOL, your vision will stay the way it is after cataract surgery.
How Does It Work?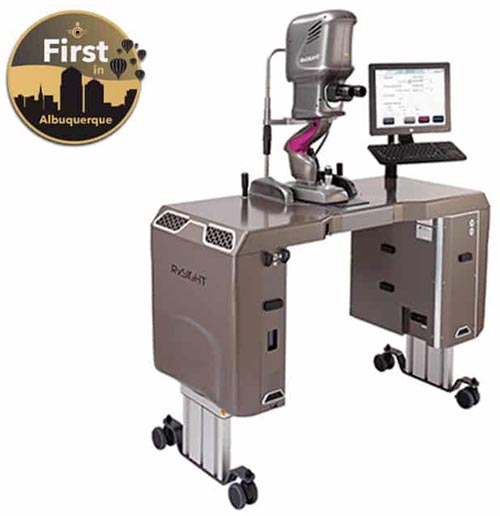 The Light Adjustable Lens is different because it's made from a unique photo-sensitive material. To achieve your custom vision, you'll need to wear UV protective glasses after cataract surgery whenever you're awake.
You can only remove these when you're sleeping, showering, applying eye drops, or washing your face. You'll have the Light Adjustable Lens implanted during cataract surgery. After you've finished healing, you'll have your vision tested about three weeks later.
Testing your vision will allow you to preview what your eyesight could look like after treatments. The results from this test will develop your customized prescription.
Your eye doctor then uses a Light Delivery Device to deliver UV light to the Light Adjustable Lens. The device changes the shape of the lens with minute adjustments.
This non-invasive, painless procedure takes about 90 seconds. Most patients require three to four treatments a few days apart to achieve maximum vision correction.
Is The Light Adjustable Lens Permanent?
After you've achieved your ideal vision, the power of the lens is permanently locked in. Your eye doctor achieves this by performing a final light treatment that prevents more changes from occurring.
Who Is A Good Candidate For The Light Adjustable Lens?
Although the Light Adjustable Lens is a remarkable IOL, it is not for everyone. Good candidates for this premium lens include the following:
You have a cataract and need surgery to remove it
You have astigmatism of at least 0.75 diopters before cataract surgery
You do not have preexisting macular disease
Want to find out if the Light Adjustable Lens is suitable for you? Schedule a cataract consultation at Juliette Eye Institute in Albuquerque, NM, now!